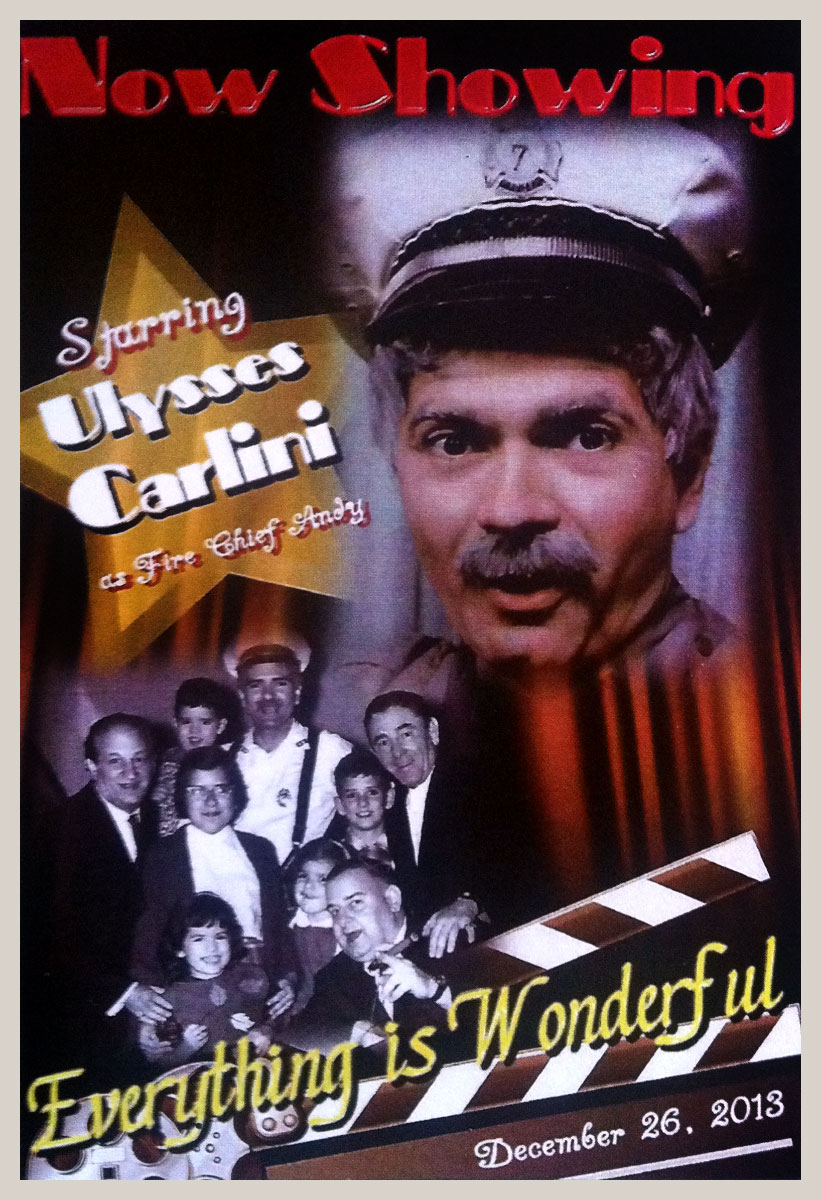 Ulysses Carlini began his television career in the production department at WEHT-TV, Henderson, Kentucky, in 1953. He hosted the kids program, "Peppo the Clown" in a "live" weekly hour children's program on Saturday morning.
In 1959 he moved to Evansville, Indiana at WTVW-TV as Program Director. He continued to entertain kids with the creation of the "Fire Chief Andy" another children's program.
In 1968 he moved to North Platte, Nebraska, assuming position of Vice President/General Manager of KNOP-TV.
He took a fledging, struggling television station and propelled it into a prominent, respected and trusted source for entertainment, news and information. He served the National Broadcasting Association as board member in the 1970's.
Ulysses' media passion passed down to his family. His daughter-in-law Jodi Ritacca Carlini is an Emmy® Award-winning story-teller, the President of the Upper Midwest Emmy® Chapter and a 2019 inductee into the Silver Circle Honor Society.
Ulysses' grandson Joe Carlini won Upper Midwest Emmy® Student Production Awards and Regional Emmy® Awards. Joe is an independent video producer and screenwriter living in Los Angeles.
Thanks to donations from Ulysses's family, we are proud to honor his legacy with the Carlini Media Scholarship for college students seeking create media enjoyable for the whole family.