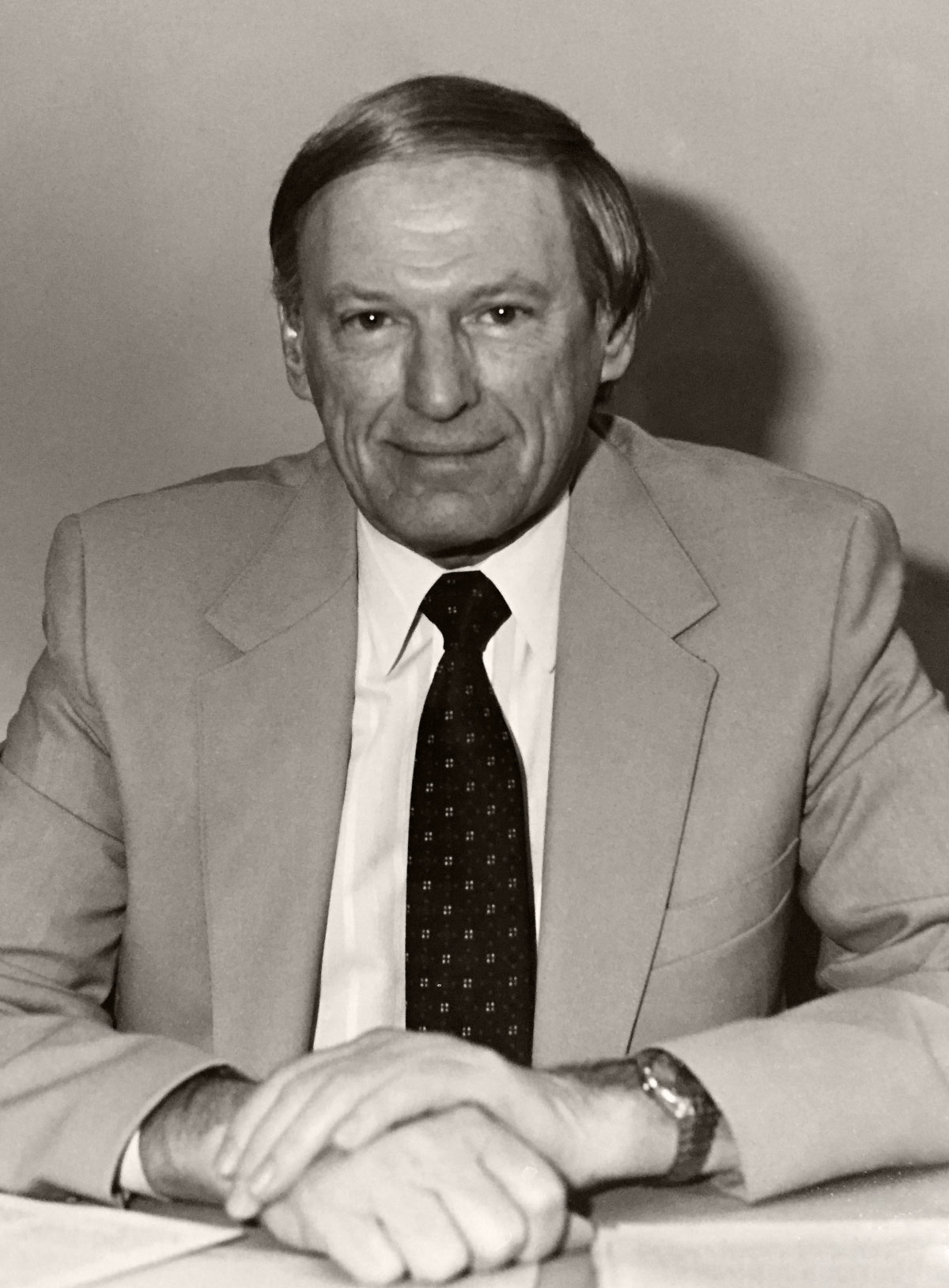 Robert Carl Fransen.
His media career spanned more than 50 years. A career which produced inductions into the Minnesota Broadcasting Hall of Fame, induction into the Upper Midwest Emmy® Silver Circle in 2001 and Gold Circle in 2005 and many others.
Bob graduated from the University of Minnesota from the School of Journalism in 1943. He then joined the army and attended the radio communications school in order to learn the Morse Code. He then announced news to the base, which eventually led to producing a variety show called G.I. Breakfast Club on a Sioux Falls radio station. That's when his love for broadcasting began.
When Bob got out of the army, he got his first job writing news for Cedric Adams, at WCCO radio. In 1949, he moved to a new medium—television. At channel 4, Bob hosted a kids' TV show as Cowboy Bob. In 1952, Bob moved to Peoria, Illinois to put the first television station on the air. He built the studio, designed the office space and sang on the noontime live talk show. It is here that he fell in love with his future wife, Kitty.
Bob returned to Minnesota to put the area's first independent television station on the air—Channel 9. But the bulk of Bob's career was spent at WTCN, Channel 11, or what is now KARE 11. For almost 20 years Bob was VP and General Manager of WTCN during which WTCN was the top-rated independent television station in the country. This station was the first to broadcast pro and local sports programming, such as high school basketball and hockey, The Minnesota North Stars and Twins. Later in his career, Bob established KITN TV, channel 29, and later worked for Hubbard Broadcasting in a variety of roles.
Born in Two Harbors, Bob was a lifelong Minnesotan and he loved all things Minnesota: going to the cabin, the Minnesota Twins, fishing, theatre, concerts, and Gopher sports. His second love was Montana, where he rode horses and fished for the mighty Rainbow Trout. He was an expert fly fisherman, and at 94 years of age, legend has it that he was the oldest to ever fish the Big Horn River.  He also went horseback riding on his 90th birthday.
But most of all Bob adored his family. He made everyone feel special and loved. He enjoyed family card games and was known for sending loving notes to family members, typed on his 1936 Smith Corona typewriter.
Tonight, The Upper Midwest Emmy® Foundation is announcing the creation of the Bob Fransen Leadership Scholarship. Bob was one of the chapter's early board members and created the "Time Bank" program the chapter still use today. Even in retirement, Bob remained active on our Special Awards and Scholarship committees.  We will greatly miss his wit, wisdom and historical knowledge of this region. We hope the Bob Frasen Leadership scholarship will inspire students to be leaders and creators in the new media landscape. To contribute, please contact the Upper Midwest Emmy® Foundation.